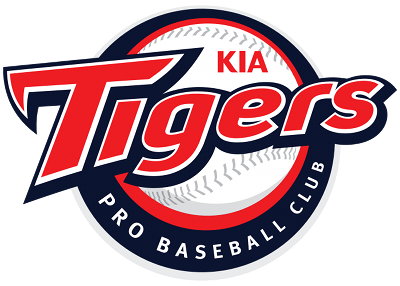 What is it? Champions Field is home of the Kia Tigers, and one of the newest stadiums in Korea. It was built in 2014 to replace the aging Mudeung Stadium. Centrally located in the city of Gwangju, and with a capacity of 27,000, it offers a great experience for everyone.
How can I get there?  Subway: While Gwangju does have a subway system it is very limited. If you want to take the subway, Nogseong Station (농성역) is your closest option. From there you can catch a taxi to the stadium (very low fare and a short ride), or if you feel like walking then it is about a 30 minute walk (2.2 km) north of the station.
Bus: If buses are more your thing, then there are three bus stops right near the stadium. Gwangju-Kia Champions Field (광주기아챔피언스필드) bus stop is located by the right outfield side of stadium. This bus stop has 12 buses that come to the stop, and will probably be your best option. Mudeung Baseball Stadium (무등야구장) bus stop is located next to the old baseball stadium and will bring you to the left outfield side of Champions Field. Finally, Gwangju-Kia Champions Field Main Gate (광주기아챔피언스필드정문) bus stop will bring you to near the main entrances behind home plate.
Taxi:Taxis are generally the simplest, but most expensive, way to get to the stadium. When you get in the taxi, simply tell the taxi driver, 'Kia Champions Field ga-ju-seyo.' or just show the driver this (광주기아챔피언스필드 가주세요.) Obviously, depending on the distance from the stadium, and traffic, the taxi fare will be more or less expensive. However, it is unlikely that you will have to spend more than 10,000 won.
Can I buy food and drink? Like every stadium in South Korea, there are many convenience stores available inside the stadium. As has now become normal, it is getting more and more difficult to bring in anything from outside of the stadium. In addition to beer, snacks, and other basic options at the convenience stores, Champions Field has a BHC Chicken restaurant, Lotteria fast food restaurant, a pizza vendor, and an Angel-In-Us Coffee Shop. Additionally, if you are willing to dish out the extra cash, you can also get a seat located in the WOW Bar in the stadium.
What if I want to get some merchandise? If you decide you want to get some Kia Tigers swag, then there is a team shop located to the left side of the main gate, near the first entrance on the third base side. They offer jerseys, hats, thunder sticks, and many other Kia accessories. If you are looking for some merchandise for another team then you will have to look elsewhere, Kia gear only at Champions Field.
Where should I sit? Champions Field is a little different from most other KBO stadiums. If you want to support the home side, then you are off to the third base side. Most of the fan action is on the lower level (K7 seats). However, the first base side can still be exciting during big games. The upper deck seating gives you a great view of the field, and the city, and runs at only 8,000 won. Finally, the outfield seating is mostly picnic style seating with turf you can sit on. This is a great option if you have kids, as there are play areas for them too.
Is there any post-game entertainment? In Gwangju the post-game fun is limited around the stadium. Some people like to have a few beers outside of the convenience stores near the stadium. In general, however, you'll probably have to look to other areas, so taxis are at a premium just after games. Several buses from Gwangju-Kia Champions Field bus stop will take you to NC Wave, you can also get a taxi to take you there. This will bring you to downtown Gwangju, where there are plenty of good food and drink options.
Oh, I need a ticket. Can I get one? Of course! Tickets are available online and at ticket booths on the third base, first base, and outfield sides of the stadium. Generally, tickets are very easy to get and readily available. However, the K7 third base side tickets sell very quickly, since this is the major fan zone. Also, weekend games tend to be more popular, so you might want to get those tickets early. All online tickets are available one (two?) week before the game.
Please click on the highlighted link if you would prefer to buy your's on-line, instead of queuing outside the stadium. Warning. Ticketlink is in Korean, so if you don't understand, ask for help.